Wildlife with sincere life and
"personality" shining through.

Images of nature with style,
freshness and simplicity.

Click on the above pictures for close-ups.

_______________________________

"Other than specially commissioned works, I am
focusing the majority of my art on endangered
and threatened species, helping to increase
awareness and conservation efforts." --Noname
_______________________________
Click here for larger images and purchasing information.

Would you like to:
Have any of Noname's images printed on items with your company's or your event's information, or your personal message/slogan?
Please email Noname to discuss the details, or click here for more information.


Is there an aspect of the natural world that is especially inspiring or meaningful to you or someone you know?

You can:

Commission an original work of fine art;
Commission a number of prints, shirts or other items with a NEW image;
Ask to be notified when specific types of images become available;
Commission illustrations for your book or other project.
Please email Noname to discuss the details.
Noname currently has three books in print which she wrote and illustrated; plus, she was the illustrator for two others. She also still has dozens of literary "cocoons," from which more books should emerge for 2014. Click on her writing page to see each of her books.

While on the "writing page" of this website, scroll all the way down for additional TIDBITS from Noname.

ALSO, read her BLOG here.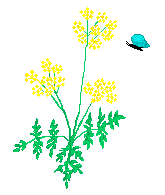 "Books pollinate the mind."

--Noname